You have put hours, weeks, if not months of work in. You've built your ballast. You've laid your tracks. You've set up the electricals. You've lovingly constructed buildings, hand-painted trees and laid down your static grass meadow. Your model railway set is almost done. But it is missing something. It doesn't look quite finished yet. You're missing those magical final touches that bring everything together and breathe life into your model railway. We have compiled a list of some final details you could consider adding to your model railway to elevate the design and add those finishing touches.
Consider adding more detail to your scenery
You have created a realistic grassy landscape using our Pro Grass Layering System. Your landscape looks real, but it's missing those crucial elements that bring everything together. Consider adding some of the details we have listed below to really bring your model railway layout together.
Grass tufts
Grass tufts are a wonderful way of adding depth to your model railway. We offer an expansive array of colours to match any season or colour palette you could dream of. You can clump them together to create bushes or spread them out to add texture. Whether you want to add more realism to our wintery farm landscape that runs alongside your railway track, or some more depth to your daffodil meadow, our grass tufts are an incredibly easy way to finish off your grass landscape.
Foliage and scatters
Foliage and scatters are an easy way to instantly add more detail to your model railway layout. Use them to add algae to your seaside or shrubbery to run alongside your train. Our foliage and scatters are a versatile tool to have in your modelling toolbox, as you can also use them to add even more depth and interest to your grassy landscape.
Use flower grass
Static grass is the foundation of the scenery on your model railway layout. We offer a wide range of different colours and lengths of grass for that realistic finish. You can level up your static grass landscape by using our summer flower static or our autumnal grass to create a little meadow or add splashes of colour to your static grass. If you take a look outside, you'll see that meadows and larger areas of grass have a variety of plants, often different shades of grass and patches of flowers. You can recreate this in seconds using our static flower grass.
Weathering Powders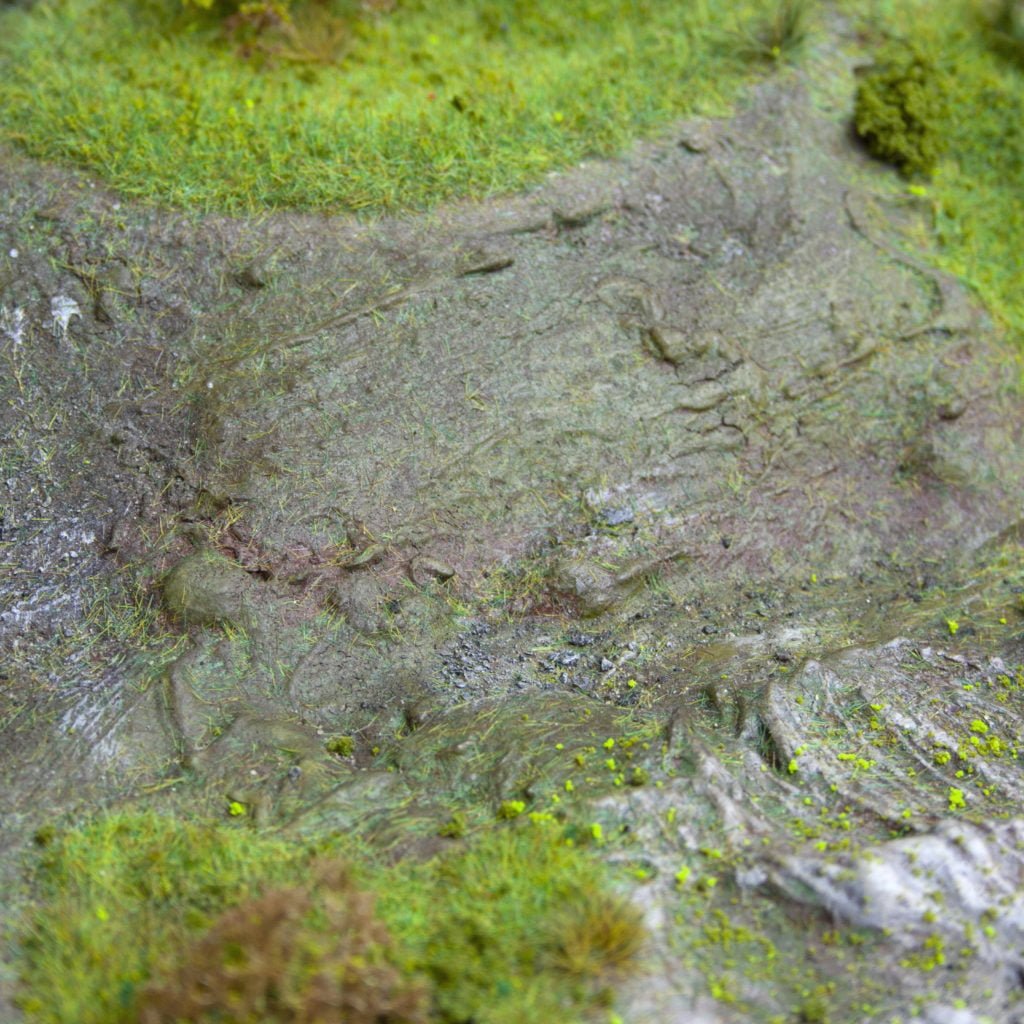 We have a great range of weathering powders, where you can weather your locos, track, coal staithes even buildings. They will add the everyday grime that builds up over years and years.
Modelling Muds
From pigs rolling to tractor pathways. Our modelling muds will give you the realistic look to that muddy path or pig sty. Whether you're looking to create a wet muddy patch or a dried coarse pathway, we have the range to cover it all.
Level up you're trackside scatter
We offer a variety of ready-made details you can add to your trackside to make your model railway feel more realistic and more lived in. Why not add a couple of picnic tables to sit beside your train station or some free-standing poster boards you can customise with your own poster design? You can also add larger billboards with a light canopy. All our ready-made trackside scatter items are ready for you to paint and customise yourself.
Add animals
Who doesn't love to gaze out of a train window and watch cows grazing, or watch crows flit from tree to tree? You can create this sense of peaceful serenity in your own model railway track to really bring it to life. We stock a variety of animals you can add to your model, such as realistic ravens, cows, sheep, and chickens. All of our trackside scatter animals have been lovingly hand-sculpted and are ready for you to use right out of the box!
Add fences and walls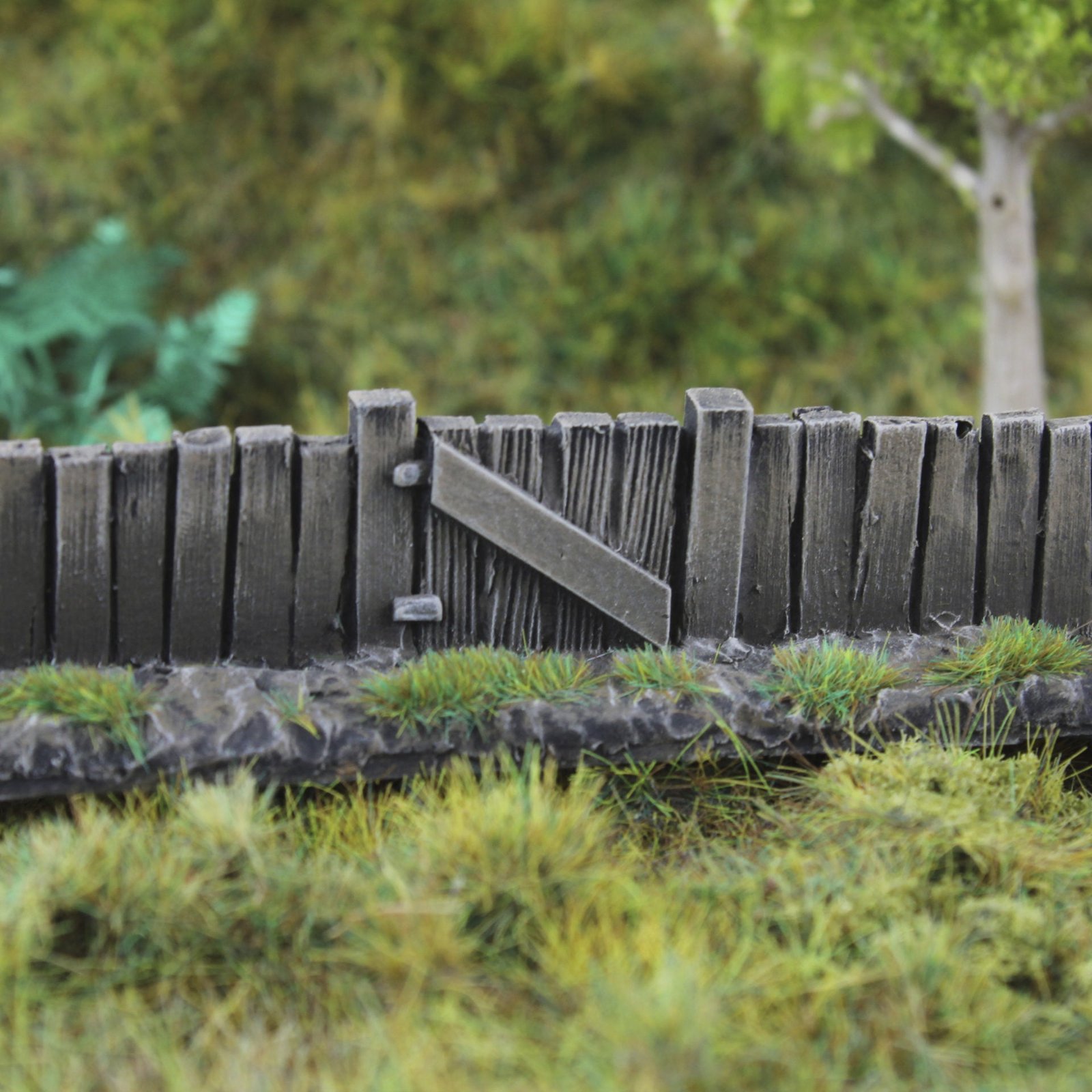 Our set of highly realistic fences and walls are a quick way to add realism and structure to your model railway layout. We offer a wide range of different types of fences, ranging from barbed wire fences to broken-down stone walls and farm stone walls. Whatever type of wall you might want to add to your model railway, we are sure you will be able to find in our collection of fences and walls.
There are so many final touches you can add to your model railway layout. As we all know a layout is never really finished. Sometimes, it feels like you can continue tweaking and refining your layout forever. That is part of the beauty of modelling; it can change as much and as often as you'd like it to. Feel free to have a look through our collection of professional model railway scenery. If you have any questions, feel free to talk to our friendly team who are happy to assist you with any queries you may have. Happy modelling!