About Seeds
Introducing WWScenics Seeds (points).
Redeem any Seeds (points) you have earned to receive discounts on any orders you make.
100 Seeds = £1
Ways to Earn
Orders
£1 Spent = 1 Seed Earned
Reviews
25 Seeds per Review
(You Must own a Product to Place a Review)
Newly Registered Account
100 Seeds Granted upon Signup
Birthday
500 Seeds as a Gift from Us on Your Birthday
(Don't forget to add this information to your profile so that you don't miss out!)
Levels
Rank Up and Earn Additional Rewards!
Simply by earning Seeds, you will Level Up as you achieve certain thresholds.
Each Level grants you additional Seeds as a reward, with big rewards for reaching a new Rank! (See image below)
Your Level and Rank are based upon the Lifetime Total amount of Seeds you have earned.
So no progress is lost if you choose to redeem your Seeds for exclusive Store Discounts!
Rise through the Ranks.
Start from a simple Seed.
Work your way up through Bronze, Silver, and Gold Levels.
Earn extra Rewards along the way to Redeem on our website.
And someday, reach the Ultimate Level of an Ancient Forest!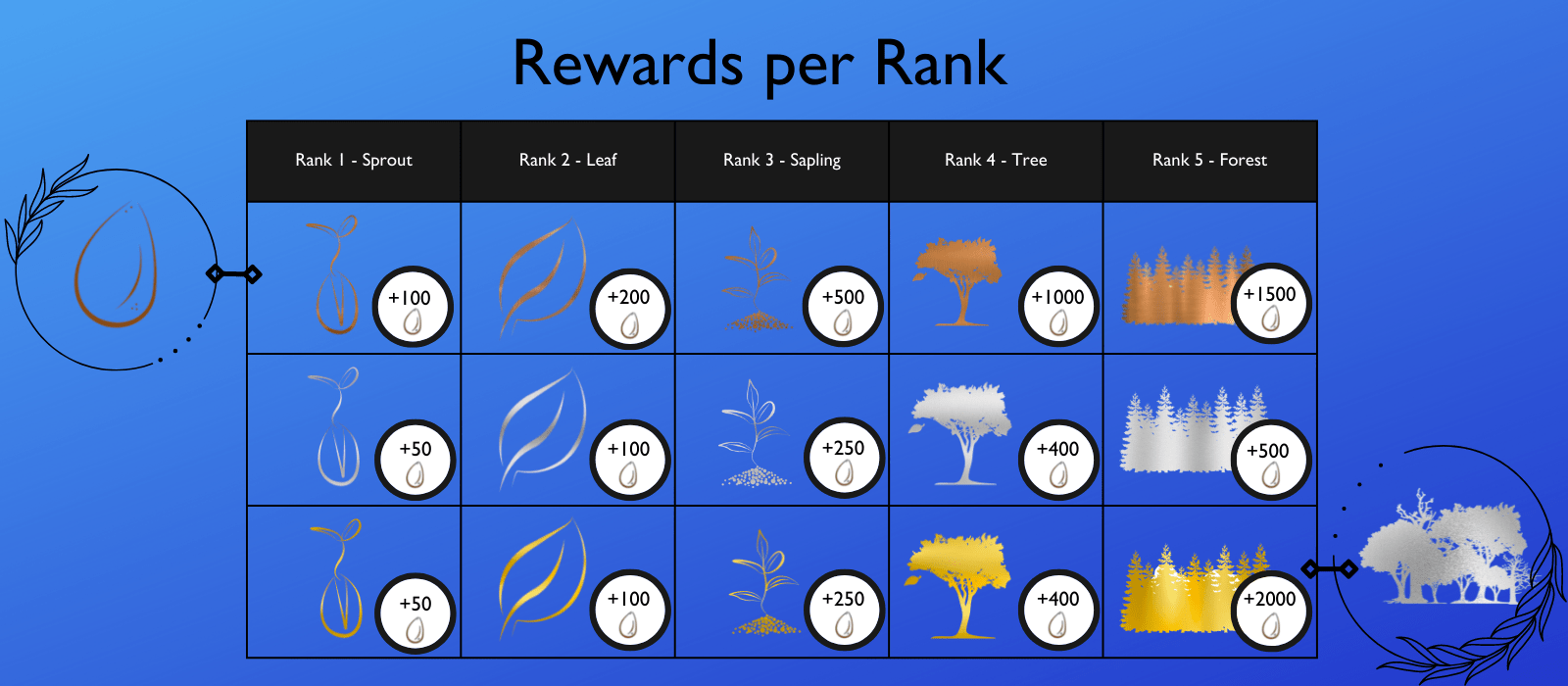 Seeds Required to Reach Level
250
500
1000
1500
2000
2500
3250
4000
5000
6250
8000
10000
12500
16250
20000
25000
Level
Name
Sprout – Bronze
Sprout – Silver
Sprout – Gold
Leaf – Bronze
Leaf – Silver
Leaf – Gold
Sapling- Bronze
Sapling – Bronze
Sapling – Gold
Tree – Bronze
Tree – Silver
Tree – Gold
Forest- Bronze
Forest – Silver
Forest – Gold
Ancient Forest
Level
Reward
100
50
50
200
100
100
500
250
250
1000
400
400
1500
500
2000
???
Conditions
Seeds Expire 12 Months from the Date of Issue. Users will be notified 1 Month before Seeds are due to Expire.
WWScenics may Grant and Revoke Seeds as we see fit and deem necessary.
Users may be Banned from receiving and using Seeds if found in breach of our Terms & Conditions.
WWScenics may alter the value of Seeds or amounts awarded at any time.
Cancelled Orders will automatically revoke any Seeds earned for that Order.
Redeemed Points may be Reassigned to the User in the case of a Refund. Contact Us for your case to be reviewed.