Having made it through the pandemic and trying to find balance in our 'new normal', it comes as no surprise that the demand for stress-reducing activities is at an all-time high. The increased amounts of time we spent indoors has led some people to discover new hobbies and has given others the opportunity to explore hobbies they had left in the past. While on the surface it can seem that our hobbies are just that; activities we do for fun, it can't be said that certain hobbies don't have deeper meanings or benefits that oftentimes go overlooked.
THE IMPORTANCE OF CREATIVE HOBBIES
Modelling is one of these activities that has many hidden benefits. Other than being incredibly entertaining, modelling as a craft can lead to reduced stress and overall improvements to mental health and wellbeing.
Here at WWScenics, we feel strongly about supporting our customers and the communities which need it most. This is why we take the time to educate people about the importance of creative hobbies such as modelling, and how these activities have helped us through any struggles we have faced in the past, as well as helping us stay balanced and grounded in the present.
There are important charities out there which work hard to help those with mental health struggles. We work closely with LINKS, which supports those in need of mental health support by offering a range of learning opportunities that build their self-confidence and self-esteem, and in turn enriches their lives.
How modelling helps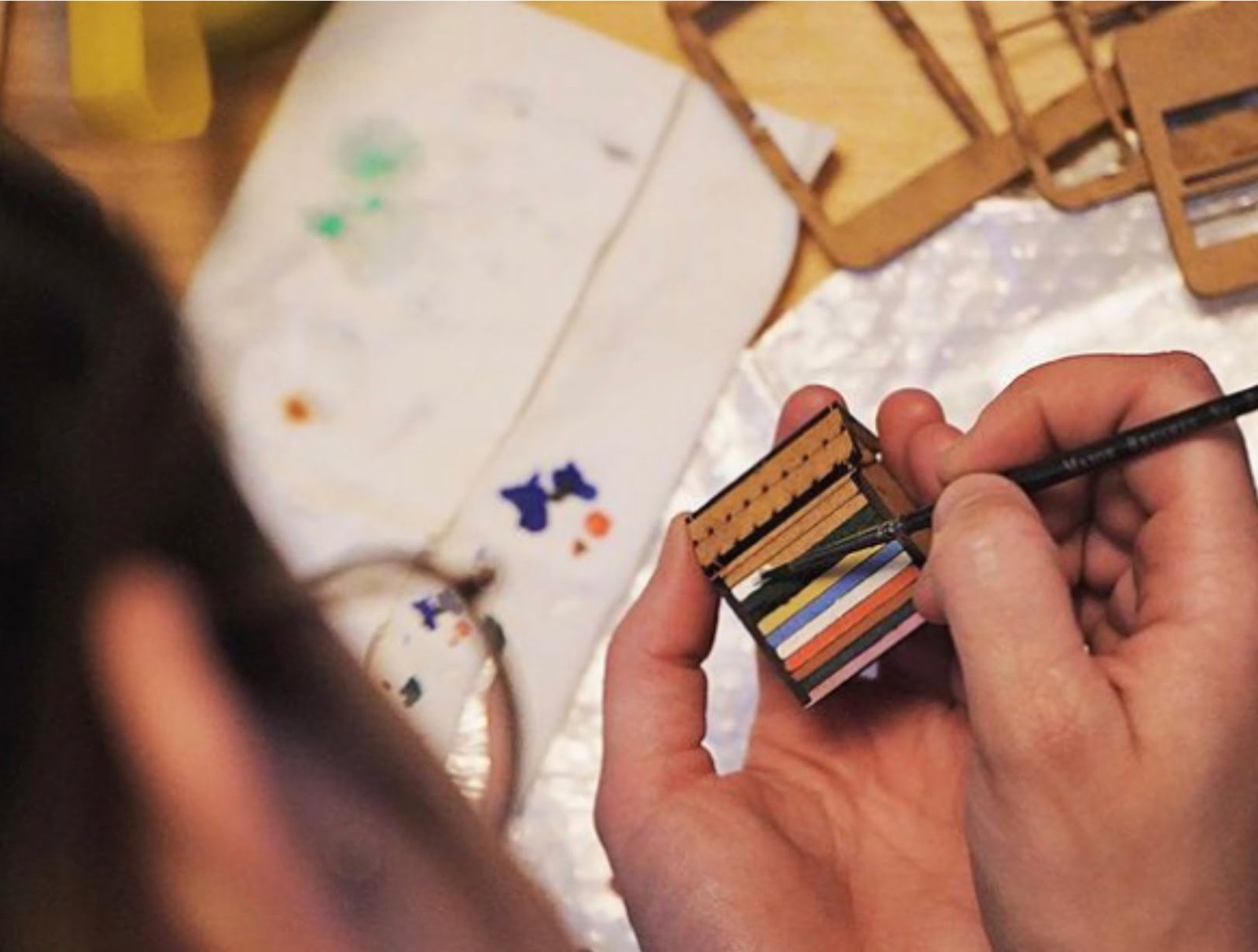 Studies suggest that any creative hobbies including crafting and modelling can have positive benefits for mental health (Healthline, 2019), including the following:
Reduced anxiety
Improved mood
Increased happiness
While modelling is a great option for those looking to pick up a new relaxing and creative hobby, it is not exclusively this activity that can help reduce stress. As the World Health Organisation (WHO) puts it, making time for doing things you enjoy is what matters most, and what is impactful in the long run.
Even so, you could argue that there are some activities that are optimally beneficial for mental health as they require not just creativity but focus as well, which means your attention is fully given to something positive and enriching. Having to concentrate on creating a realistic grassy landscape using multicoloured static grass and placing down your model trees in the right way gives you the opportunity to tune into a single activity and calm your mind. Not just that, but you will have a beautiful model to keep and look back on afterwards.
WHAT OUR CUSTOMERS HAD TO SAY
Don't just take it from us, though. We asked our customers what they thought about the impacts modelling has had on their lives, and the majority agreed that modelling has helped them reduce their daily levels of stress.
We have also received a few touching messages from customers about the significant impact modelling has had on their lives. For some, modelling helped some people through a particularly difficult time, and for others it completely changed their lives, and they could not imagine going forwards without their newfound passion.
The importance of creative activities such as modelling are undeniable, and what may seem a rather unnecessary activity such as creating a static fibre tree or using one of our static grass applicator tools to help you perfect the art of layering static grass, has the power to change lives.
92% of our customers agreed that modelling helped them reduce stress
*based on 40 respondents
wws modeller insperation
The great thing about creative hobbies is there is always something new and exciting to work on. take a look at what our modellers have been creating:
If you are struggling do not forget there are important services out there that can give you specialist help and advice. Take a look at the links below for more information.