OUT OF STOCK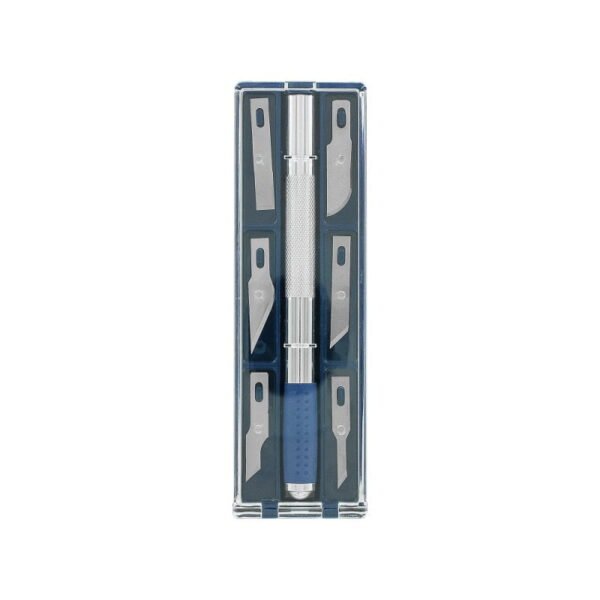 Modelcraft Soft Grip Craft Knife #1 Set (125mm)
£6.99
Including soft grip knife #1 & selection
6 blades
Magnetic end
Ideal for crafters, modellers & professionals.
Description
Modelcraft Soft Grip Craft Knife #1 Set (125mm) This 7 piece set includes: Quality #1 handle with inbuilt soft comfort grip, Magnetic end for picking up blades or other metal components, 6 #1 blades, Storage case. For cutting out shapes in paper, card, foil and decals. Ideal for scrap booking, paper craft general craft & hobby tasks. This slim 125mm (5″) soft grip handle is perfect for crafters, hobbyists and professionals.  The Modelcraft collection offers a choice of #1 knives & blades suitable for all crafters, hobbyists and professionals. These include, a classic craft knife #1, a soft grip knife #1 with magnetic end as well as a soft grip knife set with blades.